Libra fashion style is all about balance, sophistication and elegance. It is the perfect balance between classic and modern, and is perfect for those who want to look stylish and put together without going over the top. Libra fashion style is all about finding the right balance between the colors, silhouettes, and accessories to look your best. Whether you're dressing for a formal occasion or just want to look your best every day, Libra fashion style can help you achieve your goals. Here are some tips on how to dress like a Libra and look your best.
Libra is the seventh sign of the zodiacal circle, which is under the patronage of the air element, the planets Venus and Saturn. They have a developed sense of beauty, among the representatives of this sign there are many couturiers, stylists and street style stars. Libra appreciates beauty in all its manifestations, including in clothing.
Libra style preferences
No one gravitates toward sophistication like a Libra. People of this sign know how to look truly elegant and charming, they are born with a developed sense of style and tact, they exalt clothing and accessories to the rank of works of art. Libras know how to balance on the edge of deadly boredom and vulgarity. In their interpretation, a leopard print and leather pants will look no less stylish than a classic suit or evening dress.
The energy of Libra is best matched by the dress-front dresses. They perfectly fit a woman's figure, the more so that representatives of this sign are often in excellent physical shape. Libra loves feminine dresses, but with equal success wear laconic suits: jacket with pants or skirt, jacket, vest, pants or skirt. They "dilute" them with silk scarves and shawls to make the image feminine and delicate.
What colors and materials like
Libras are to the taste of pastel colors, soft and warm. They prefer to wear clothes of blue, pink and gray colors in many different shades. If we talk about the color palette, in terms of astrology, it is better for Libra to give preference to red-orange and green-blue colors. In the first case, the color will give them determination and energy, in the second – the cold calculation and prudence.
Libras are scrupulous in their choice of materials. Their closet is entirely soft, silky and fluffy fabrics that are so gentle and pleasant to the skin, and besides perfectly underline feminine beauty. Libras are easy to compromise, but not in this matter: if scarves and shawls, then silk; if shoes, bags and belts, then from first-class leather.
What's the highlight of Libra
The highlight of Libra is located in an area that Qigong calls the "door of life" – the lumbar area. For well-being and self-confidence, they need to wear expensive lingerie, and if the dress code allows, tight-fitting dresses, sundresses, dresses and jumpsuits with an open back. In an outfit with an open back, Libra will look a hundred times more seductive than in a miniskirt or dress with a deep cleavage.
The perfect haircut
Classic in everything – Libra's hairstyle should also be classic. No ultra-short haircuts or, on the contrary, fluttering below the waist like a bathing mermaid. Ideally, if the hair is medium length, so you can wear it loose, braid or tie up a ponytail. If Libras still likes a short haircut, a lengthened braid is allowed.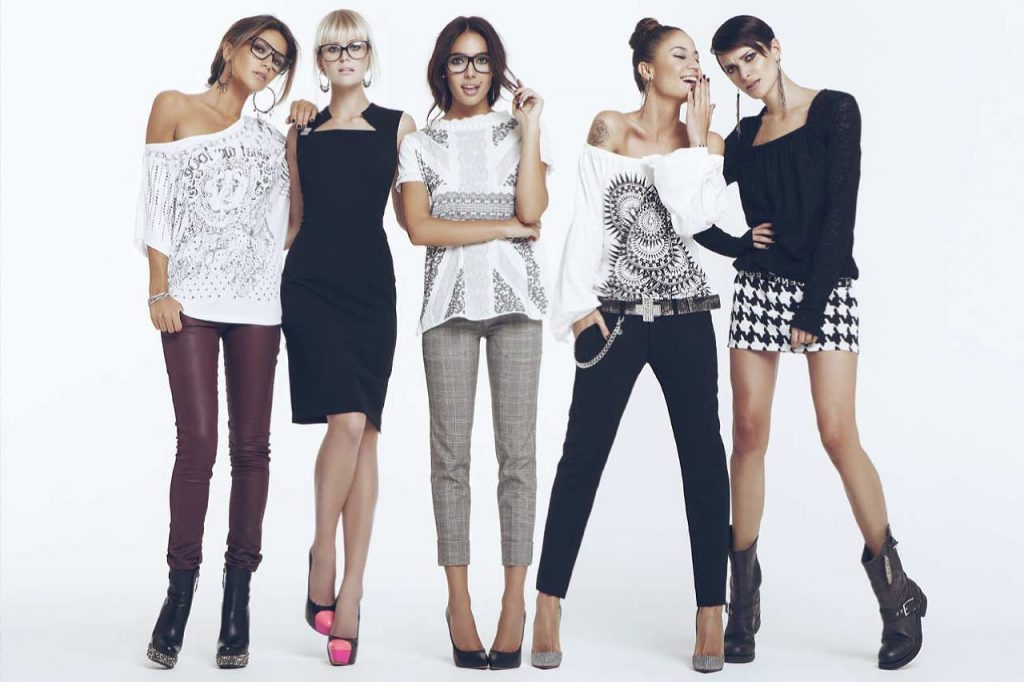 Makeup preferences
Astrologers advise Libra to place emphasis in makeup on the lips. Gloss or lipstick will be enough to charm and captivate men. Libras with problem skin, enlarged pores and rashes, wrinkles and age spots, couperose, need to use primers, foundations and concealers. Makeup should be perfect so that nothing distracts from the lips.
Libra scent
Libras love to attract and charm, but are even more eager to do so casually. They choose perfumes with sophisticated and expensive scents that are delicate and unobtrusive. Floral fragrances suit them, especially with oriental motifs – so irresistible and easy to "communicate", just like Libra itself. Ideally, if the fragrance will change when touching the skin, adapting to the owner.